Introduction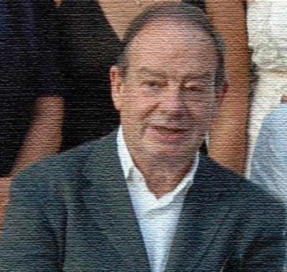 The site baroquemusic.it has been active since 2006 and serves today (January 1, 2016) over 4,700 monthly visitors with 595 published scores for approximately 22,000 pages of scores and parts. Visitors come from all over the world, mainly from Italy (957), Germany (585), France (490), U.S. (342), UK (236), Spain (215), Japan (207), Russia (178), Netherlands (170), Canada (152), Austria (132), Switzerland (130), Poland (101), Greece (97), Czech Republic (91), Belgium (77), Argentina (72), Brazil (63), Mexico (39), Australia (32), Sweden (25), Ireland (22), Israel (19), Hungary, Philippines, Portugal, Norway, Uruguay, South Korea, Taiwan, Slovakia, Lithuania, Chile, China, Guatemala, Ukraine, Finland, Bulgaria, Belarus, Iran, Albania, Denmark, Hong Kong, Indonesia, India, Luxembourg, Namibia, New Zealand, Peru, and others.
I originally founded the site for the baroque chamber orchestra in which I was playing the flute "traversiere". When the wealth of transcriptions increased I decided to make them available to all musicians around the world, with only the constraints of the Creative Commons license.
I have chosen to operate as a nonprofit organization, not inserting advertising banners or charging for downloading music. I personally supported the costs of web development, transcription of music and management of the site. 
Your numerous encouragements have been an important motivation.
The cost and effort required to keep the website up and constantly updated are now exceeding my resources. I also would like to increase the volume of transcriptions with the help of a copyist expert in digital transcription of music, and further improve the selection and quality of products and the web support platform.
From April 2016 Ernesto Sparago will be contributing to the archive with transcriptions and revisions of published scores. He is graduated in pianoforte and composition at "Conservatorio di Salerno", and in musicology at "Pontificio Istituto di Musica Sacra". He is deeply involved in research and studies on early music, with focus on baroque music.
Voluntary donations are the essential help for the development and continuous improvement of the site.
Many thanks to all donors.
Mario Bolognani
baroquemusic.it editor

Baroquemusic.it is a digital collection of modern editions of music from the 17:th and 18:th century, dedicated to amateur and professional musicians.  The scores are transcribed from original printed or manuscript sources, using LilyPond, an open source project. Selection of authors and music follows the personal taste and tendency of the editor.
While the edited scores have been frequently reviewed after private and public performances, nonetheless the editor declines any responsibility regarding the accuracy of the published material. Ancient sources frequently include ambiguities and typos and it is not always easy finding an unquestionable interpretation. In addition, there may be transcription mistakes, even if the editor writes LilyPond code with scrupulous patience. 
---
Contributing to the archive
The editor is grateful to those who will improve the collection notifying mistakes and erroneous intepretation for future revised editions. Appreciation or critical messages are also encouraged. The editor will publish scores and midi files submitted by the community under the condition that the musical sources are in the public domain and that the score is an urtext transcription with no rights reserved.